A Proud Part of Buffalo's Nostalgia.
Chef's Restaurant in Buffalo NY, opened at its current site on the corner of Seneca and Chicago Streets in 1923. This was Lou Billittier's childhood neighborhood. In 1941 Lou was hired to wash dishes by then owners Gino Silverstrini and Lee Federiconi. Lou worked his way up to busboy, then waiter, eventually earning the title of restaurant manager.
By 1950, Lou was half-owner of Chef's, and in 1954 he became sole owner, with financial assistance from his dad, Anthony Billittier. In the early days Chef's had a limited menu of spaghetti, ravioli, chicken, and veal cacciatora. Lou has since expanded his menu to feature items ranging from Chef's famous spaghetti parmesan to lighter items such as pasta broccoli, and even gluten-free pasta.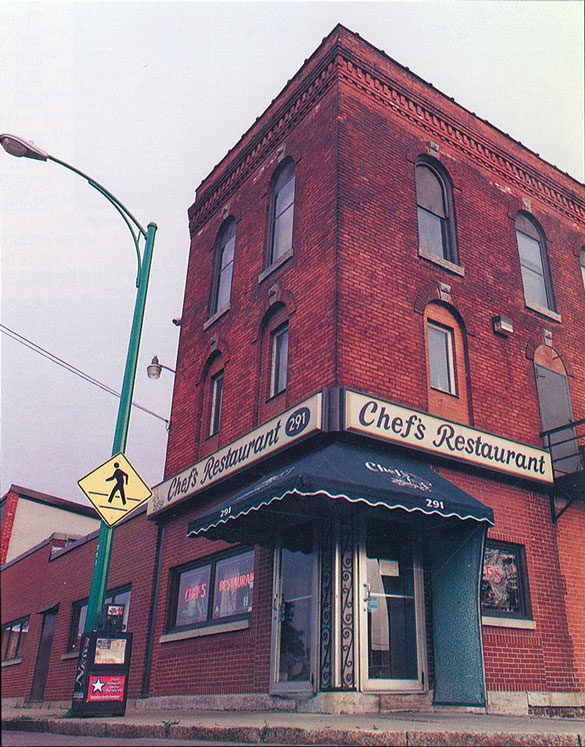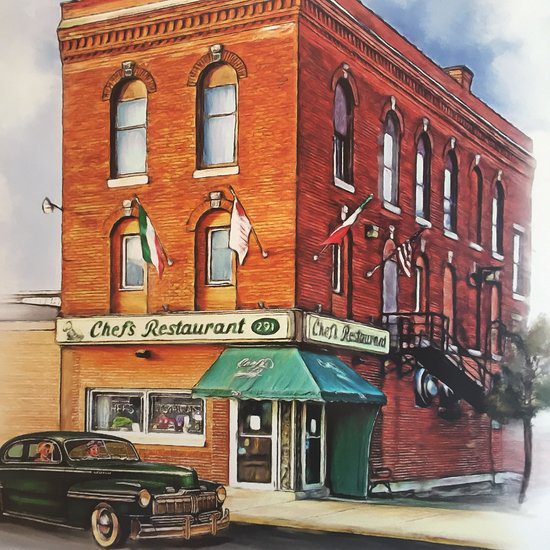 A second dining room was added in 1966, followed by another addition three years later. Today Chef's Restaurant dining capacity is 325, while the beautiful Lou Ann Banquet Room accommodates groups of up to 125 people.
 For 100 years, Chef's has been satisfying the appetites and delighting the palates of countless lunch and dinner patrons. Many also enjoy the convenience of our take-out service, which offers menu favorites including soups, salads, entrees, and Italian desserts.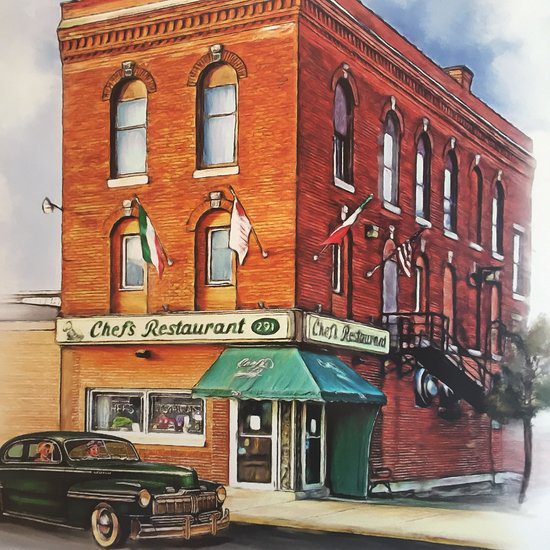 Chef's – 100 years of being the best in Buffalo!
Chef's has always been and will always be the place "Where Family and Friends Meet to Eat."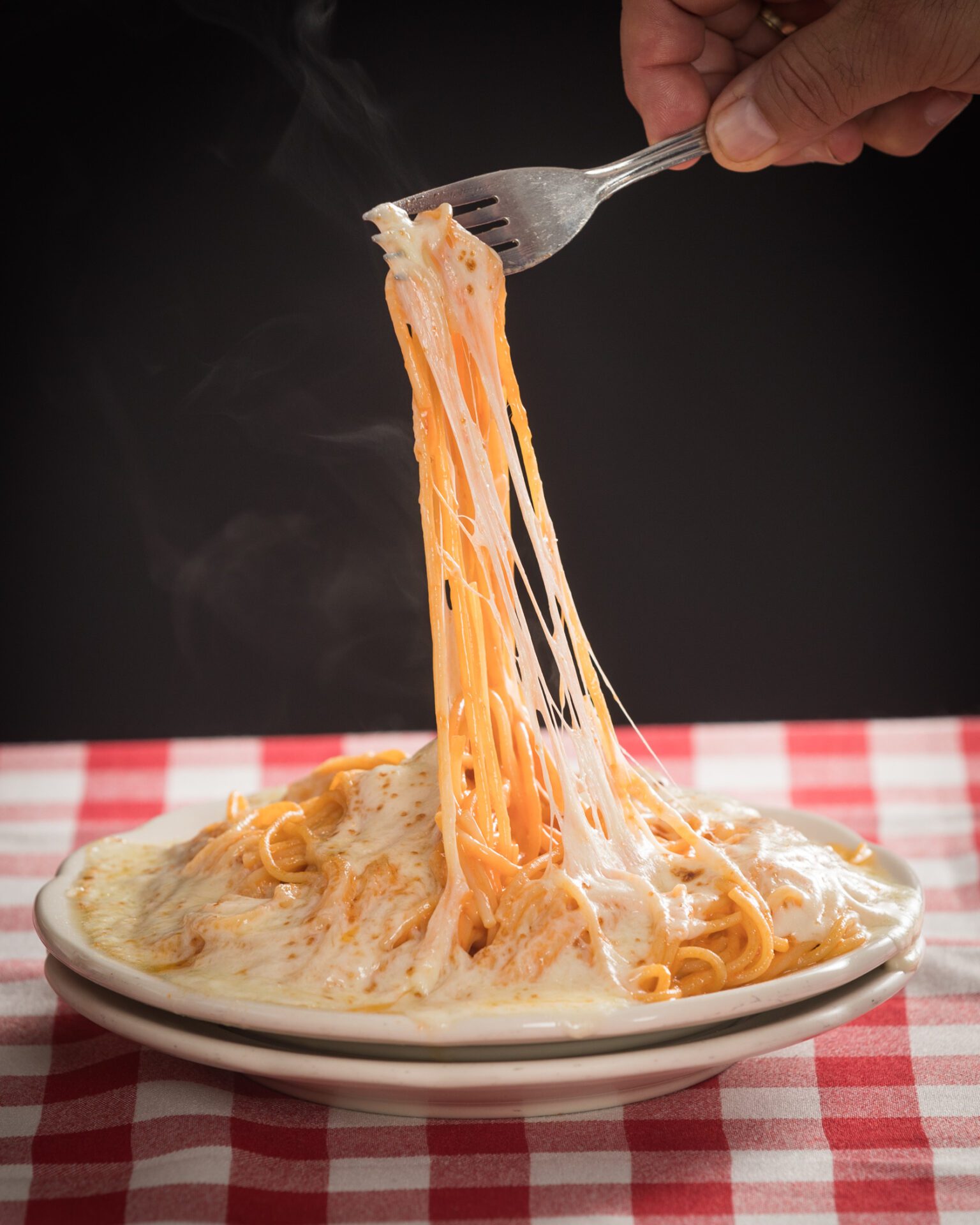 It started in 1962. WKBW Channel 7 children's show Rocketship 7 host Dave Thomas and Chef's owner Lou Billittier were having lunch. They wanted to try something different than their usual spaghetti dinner. Lou added some butter, then Dave added the cheese on top. They decided to melt the cheese in the broiler. The next thing they knew, they had invented a dish that would grow to be a staple at Chef's Restaurant. Thomas and Billittier were forever "melted" together by a cold afternoon in '62.