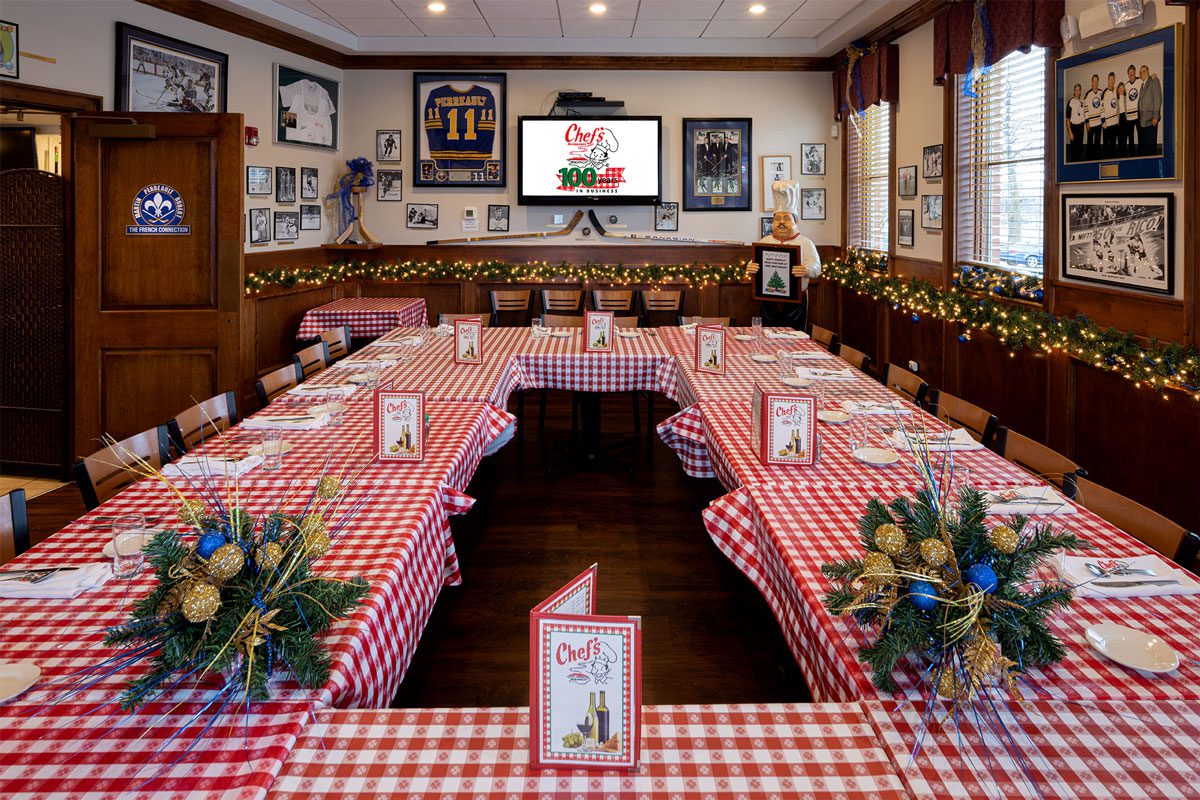 Welcome to Chef's beautiful banquet facilities. Our family-run restaurant has been a community meeting place for celebrations since 1923. Our commitment to hospitality and quality food preparation is evident in everything we serve. We lovingly prepare fresh hors d'oeuvres, main courses, pasta dishes, vegetables, and desserts. Our banquets always include Chef's famous homemade sauces and freshly baked bread or rolls.
We are able to accommodate up to 125 guests, for all occasions. We host gatherings for every business and social event including holiday parties, birthday parties, anniversaries, wedding receptions, bridal and baby showers, business meetings, and cocktail buffets. Our rooms are available for breakfast, lunch, and dinner seminars and include video and audio capabilities.
We are conveniently located, and provide free parking in a secure, well-lit parking lot. We also provide a long list of amenities at no extra charge. While we have an array of packages to choose from, special menus are available upon request. Ask about our gluten free options.
Our family and staff are dedicated to making your special occasion a memorable one. We look forward to helping you plan and host your next event. Please contact Suzanne, our Banquet Manager at 716-856-9187 or email Suzanne@ilovechefs.com. Or stop in for a visit!
Thank you for considering Chef's Restaurant!
Click the button below to view our banquet menu