louis j. billittier foundation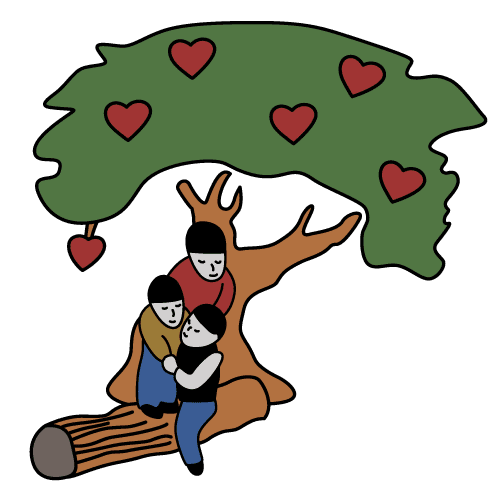 The Louis J. Billittier Foundation was created by Lou Jr., his sister Mary Beth Billittier, and their late mother Ann in memory of Louis J. Billittier, Sr. following his passing in 2000.
As the patriarch of the Billittier family and long-time owner of Chef's Restaurant, Lou Billittier was considered one of Western New York's most dedicated community leaders.
He held a strong sense of commitment to helping those in need; Lou Sr. and the entire Billittier family have built a reputation of kindness and generosity. Seldom does a day go by where the Chef's family does not find a way to give back to the community. Many of their gifts are anonymously provided to individuals in need of support, or as recognition for a deed well done – Lou Sr. taught his children and grandchildren that you help others simply because, "it's the right thing to do".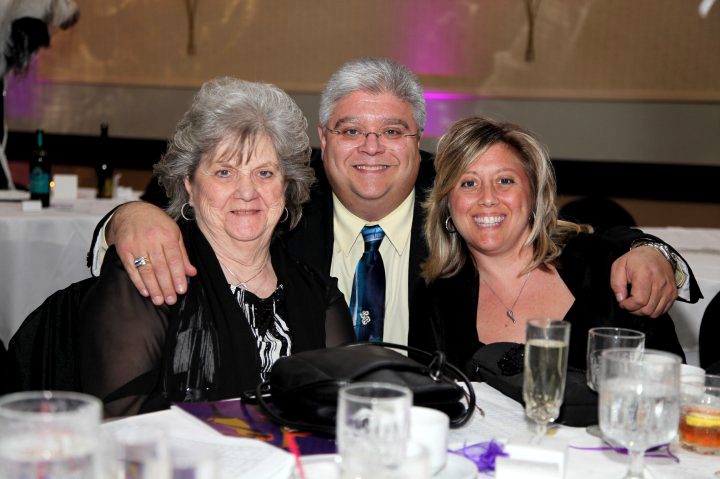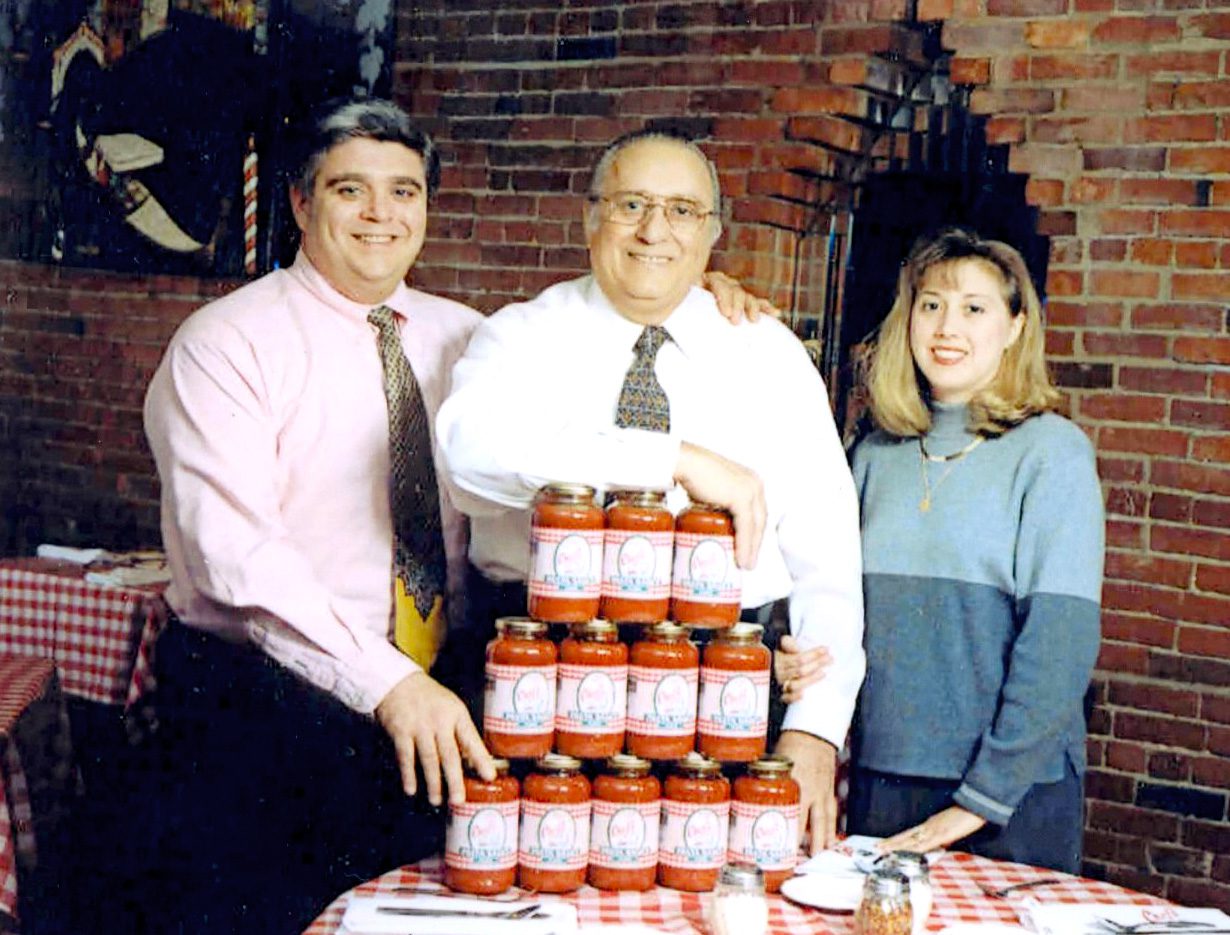 Fundraising by the Louis J. Billittier Foundation supports organizations large and small, like the Variety Club, Roswell Park Comprehensive Cancer Center, Kevin Guest House, St. Luke's Mission, the 5/14 Survivors Fund, Rachel's Warriors Foundation against Domestic Abuse, and volunteer-run nonprofits like Little Smiles of WNY, along with many more.
This year's events include a Meat Raffle, which took place on February 5, 2023, a Motorcycle Fun Run in June, and a "100 Years in Business" event planned for September. Additional raffles and auctions throughout the year bring in funds to support organizations that demonstrate Chef's Core Values.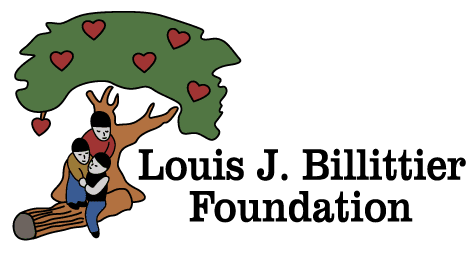 Our family and our community above all else
We are dedicated to the legacy of our Italian heritage
We do the right thing even when it's not easy
We offer quality products at a fair price
We believe in a great customer experience every single time
We celebrate all that is different
and similar in us all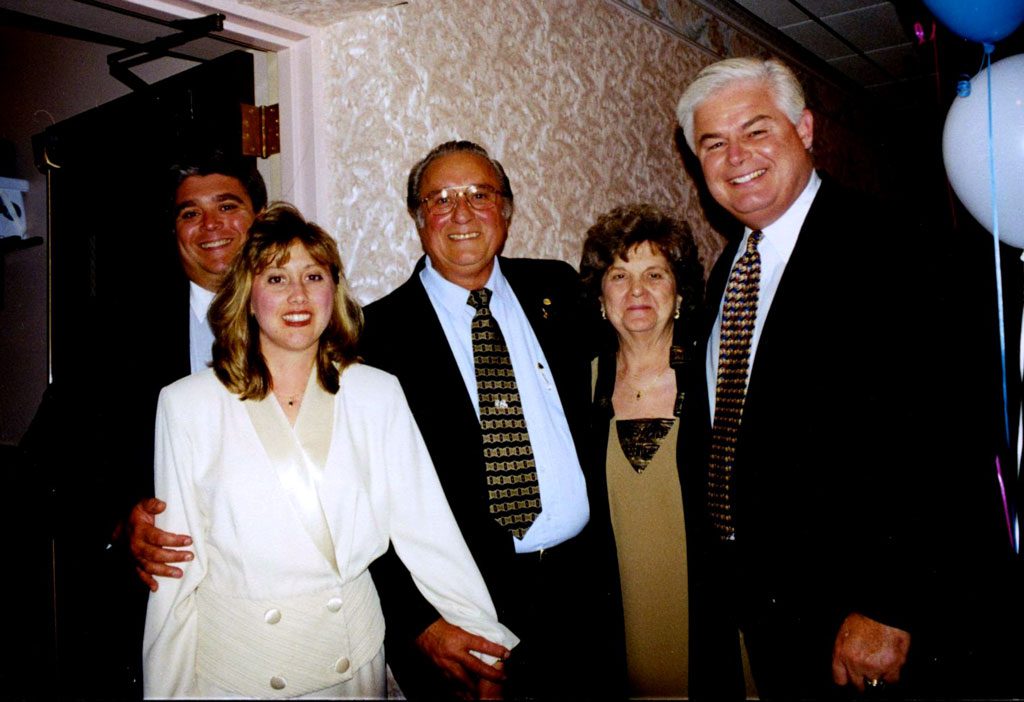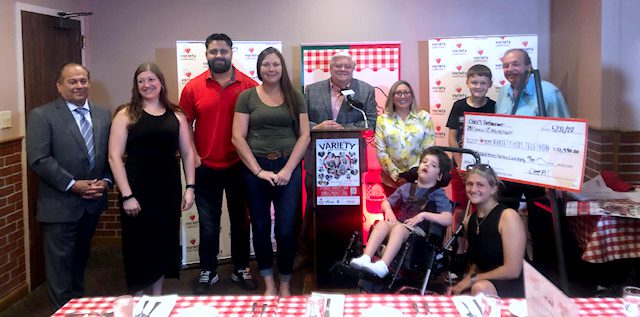 Donations to the Louis J. Billittier Foundation are always welcome. Please mail or drop off a check to Chef's Restaurant, 291 Seneca Street, Buffalo, NY 14204.
Mary Beth & Lou Billittier Jr., the sibling owners of Chef's Restaurant in downtown Buffalo, made a $12,330 check presentation Tuesday, May 31, 2022 to the Variety Club of Buffalo, celebrating both the 60th Anniversary of the annual Telethon and their popular menu item, Spaghetti Parm. Lou Billittier, Jr. recognized the 60th Anniversary of the Telethon coincided with the 60th Anniversary of their signature dish, and saw an opportunity to help the community by bringing both celebrations together. Lou announced Chef's would donate $1 for every order of Spaghetti Parm, along with the pasta dish created for legendary anchorman Irv Weinstein, which were sold in the weeks leading up to  the show. In addition, Chef's matched verified pledges of $1,000. Lou was honorary Chairman of the show.
LOUIS J. BILLITTIER FOUNDATION MOTORCYCLE RUN AT
CHEF
'S HONORING THE LATE MICHAEL MUSCARELLA
Over 173 motorcyclists helped kick off the 100 days to Chef's 100th Anniversary on Sunday June 25th, riding in the 16th annual "Louis J. Billittier Foundation Motorcycle Run and Raffle!" Bikers departed at 10am from Chef's Restaurant, 291 Seneca Street, led by representatives of law enforcement from the New York State Police; Cheektowaga Police; Border Patrol; and Amherst Police motorcycle divisions.
Former Buffalo Sabres right winger, and broadcaster Ric Seiling; reality television star Eric "Senior" Soluri from truTV's "Full Throttle Saloon;" 97 Rock radio legend Carl Russo; and former Erie County Sheriff Timothy Howard were "Road Captains" leading the way to navigate the route.
Bikers took their "Poker Run" making stops at the Bar Bill Restaurant in East Aurora, Pioneer Motorsports in Chaffee, the Big Indian on Route 5 in Irving, then made their way back to Chef's in downtown Buffalo for a fully catered feast of Italian favorites, hamburgers, hot dogs, and cannoli at the outdoor street party. Raffles, 50/50 split, silent auctions, and a Motorcycle giveaway were all part of the event under the tent.
The run was hosted by Chef's Restaurant owners Lou Billittier Jr.,and Mary Beth Billittier, organized by Lou's daughter Ashley Billittier, to raise monies for Western New York charities supported by the Louis J. Billittier Foundation – founded after Lou Billittier Sr. passed in 2000. Associates from Chef's Restaurant of Buffalo, joined volunteers and Board Members from the Foundation including Chris Aronica, Cochise Redeye, and Matthew Burke in supporting the run.
While counting continues to determine the exact total, the run raised thousands of dollars for organizations like Little Smiles,Roswell Park Comprehensive Cancer Center, the Variety Club, and others.
The 2023 Motorcycle Run was held in honor of the late Mike Muscarella, who died tragically in a snow removal accident in November 2022. Mike was a beloved longtime City of Buffalo employee, and founding Board Member of the Louis J. Billittier Foundation. Mike's family attended the event, and appeared on stage to select the winning entry from the 400 motorcycle raffle tickets sold. Thomas Best, Jr. of Hamburg was selected to take home the Indian Scout bike. Robert Rockwood was the Poker winner.
Other highlights included Dave Jickster of 97 Rock joining Chef's Restaurant mascot "Paisano" revving up the crowd.
Sponsors of the "Louis J. Billittier Foundation Motorcycle Run and Raffle" included: Southside Trailer; Mineo and Sapio Meats; Latina Boulevard Foods; Off Beat Cinema TV show; Ellicott Development; Evenhouse Printing; Marco's Restaurant; Mulberry Italian Ristorante; EClips Lawn Care; United Business Systems; Nino's Pizza; JP Fitzgerald's Restaurant; Buffalo MultiFit; The Magellan Group; Dalsimer & Atlas Floral and Event Decorations; Chiacchia & Fleming Law Firm; Little Smiles; Carmina Wood Development; Vogt Sprinkler Service; Rosina Foods; Calvin's Furniture; with promotional support from Cyberspokes & Hard Tales Magazine.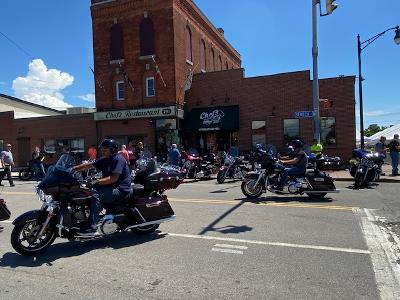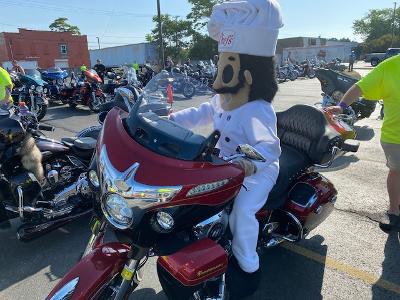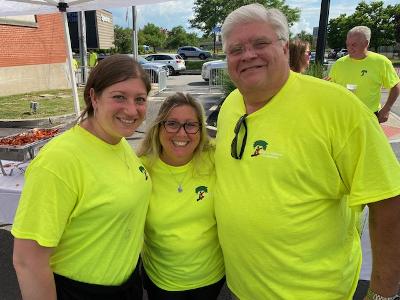 * Ann Billittier
*deceased
Ashley Billittier
Secretary
David Boreanaz
Actor
Matthew Burke
Kim Coates
Actor
Joe DeLamielleure
NFL Hall of Fame '03
Marcel Dionne
NHL Hall of Fame '92
Don Edwards
Buffalo Sabres Alumni
Phil Esposito
NHL Hall of Fame '84
William Fichtner
Actor
Danny Gare
Buffalo Sabres Alumni
*Richard Martin
Buffalo Sabres Alumni
*Michael Muscarella
Louis Mustillo
Actor
Gilbert Perreault
NFL Hall of Fame '90
Larry Playfair
Buffalo Sabres Alumni
*Rene Robert
Buffalo Sabres Alumni
Rip Simonick
Trainer Buffalo Sabres
Bruce Smith
NFL Hall of Fame '09
Thurman Thomas
NFL Hall of Fame '07